Brief
How can we raise awareness about taking better care of the world's oceans? What are we doing that inadvertently leads to the destruction of aquatic ecosystems? How can we act more sustainably? And can we turn these lessons into a promotion for Mercator's Moje znamke (My Brands) products during the summer?
Solution
We opted for an educational sticker album and stuffed sea animal toys for children, as well as a line of sea-friendly products for the whole family. These included towels made from waste plastic carried around by the sea waves and socks and bracelets made from thrown away fishing nets. Above all, we raised awareness with a song and an animated video, which became a children's hit in the summer of 2020. With a billboard covered in sequins, that ripples and reflects light like sunshine on the sea. Like being underwater with our heroes. This was the first billboard of its kind in Slovenia, and won an award!
Services
TV advertisements
radio advertisements
print advertisements
digital advertising
advertising at points of sale
external advertising
Project description
With the sticker album, song, dance, and marketing material, Hugo the Octopus, Rozi the Crab, and Živa the Sea Turtle invited children and parents to dive in with them and learn about the underwater world, a world people don't know everything about. However, we do know how to make sure we don't harm it through our actions.
Customers received a packet of stickers for the album, and coupon stickers for every purchase of a Mercator Moje znamke product. When a customer collected enough coupon stickers, they could redeem them for a sea-friendly product, or cute stuffed toys of Hugo, Rozi, and Živa. The latter were especially popular, as was their song, which became a hit children's video online.
TEAM
Art director: David Fartek
Creative director: Uroš Goričan
Copywriter: Maj Kelenc
Designer: Mateja Omerzel
Junior project manager: Nina Piskar
Designer: Milko Pečanić
Digital projects director: Nina Tanhofer
Project director: Andreja Veršič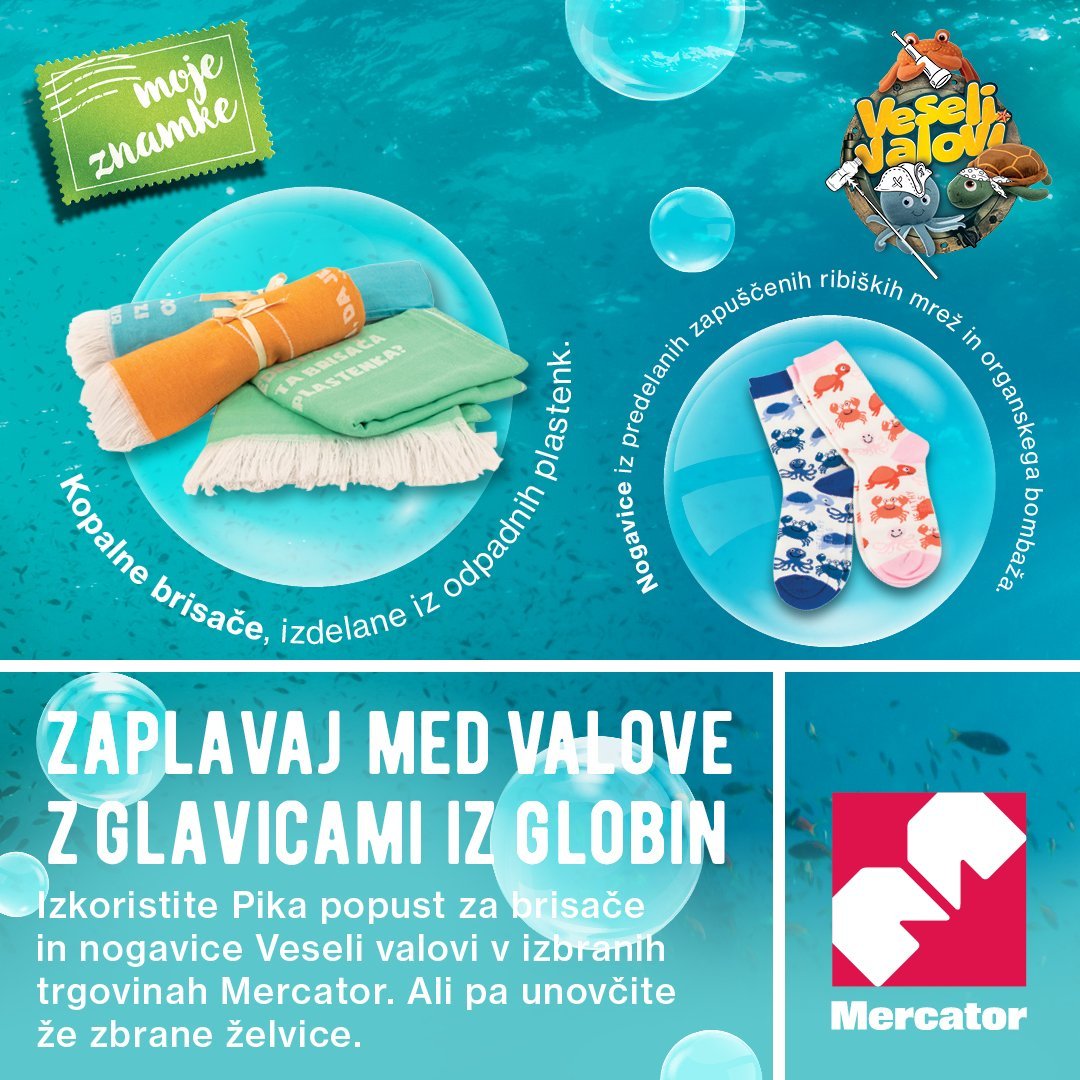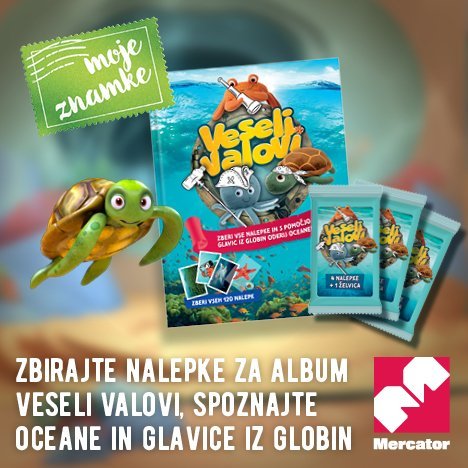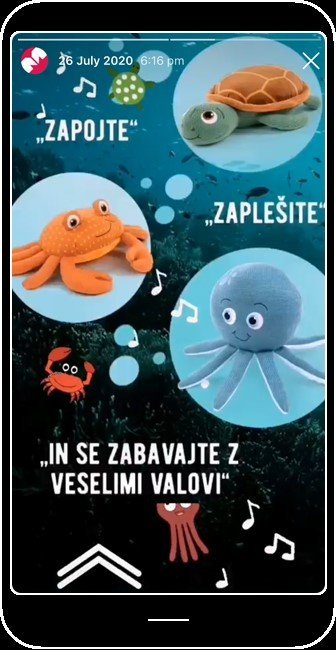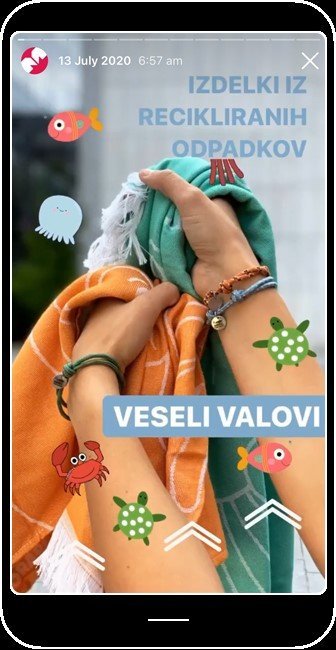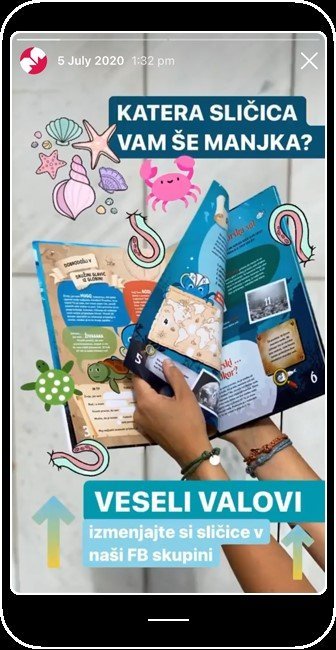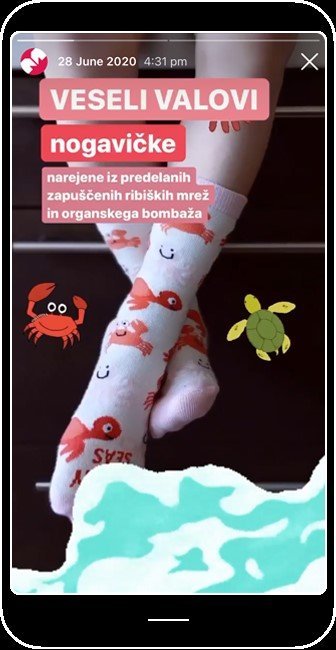 The ocean is our place, so please don't fill it up with waste."
Hugo, Rozi, and Živa
the number of times the content was displayed to the users
reach of active users on Facebook and Instagram
More of our work
Clients
2TDK Adria Tehnika AMZS Atlantic Droga Kolinska Biogen Pharma Don Don Grosuplje Dravske elektrarne Maribor E3 Elektro Gorenjska Elektro Ljubljana