Brief
Every year, Mercator gifts personal planners to their business partners, with which they can organise their schedule better. This year, they can also enrich their free time with fresh content from the digital platform M Soseska (M Neighbourhood).
Solution
At first glance, it looks like a completely ordinary (though elegant) notebook, hardcover and beautifully illustrated. But a closer look uncovers a hidden, camouflaged QR code in every image, the scanning of which reveals a unique digital world.
We saw the notebook as an opportunity to present the upcoming overhauled content of the incredible M Soseska, which is a Mercator-branded digital platform featuring videos and games, and filled it to the brim with fresh illustrations and witty captions.
Project description
A planner contains our life. We usually fill each line with activities and obligations, and Mercator's planner fulfils this purpose.
But we believe that spending free time with quality content is also a kind of an obligation, so we have given it its place in this planner. We put it right on the cover. It is a portal to Mercator's redesigned M Soseska, and the world of content hidden inside.
You enter the M Soseska digital platform by scanning the QR code hidden between the buildings in the illustration. Between the covers, you can find cool illustrations that take you to individual streets in M Soseska. Resting on one's laurels with quality content has become unacceptable, as now we can afford fresh content every day. 365 days' worth. That means 365 interesting pieces of content.
TEAM
Copywriter: Rok Artiček
Art director: David Fartek
Creative director: Uroš Goričan
Project director: Andreja Veršič
Designer: Daša Žerovnik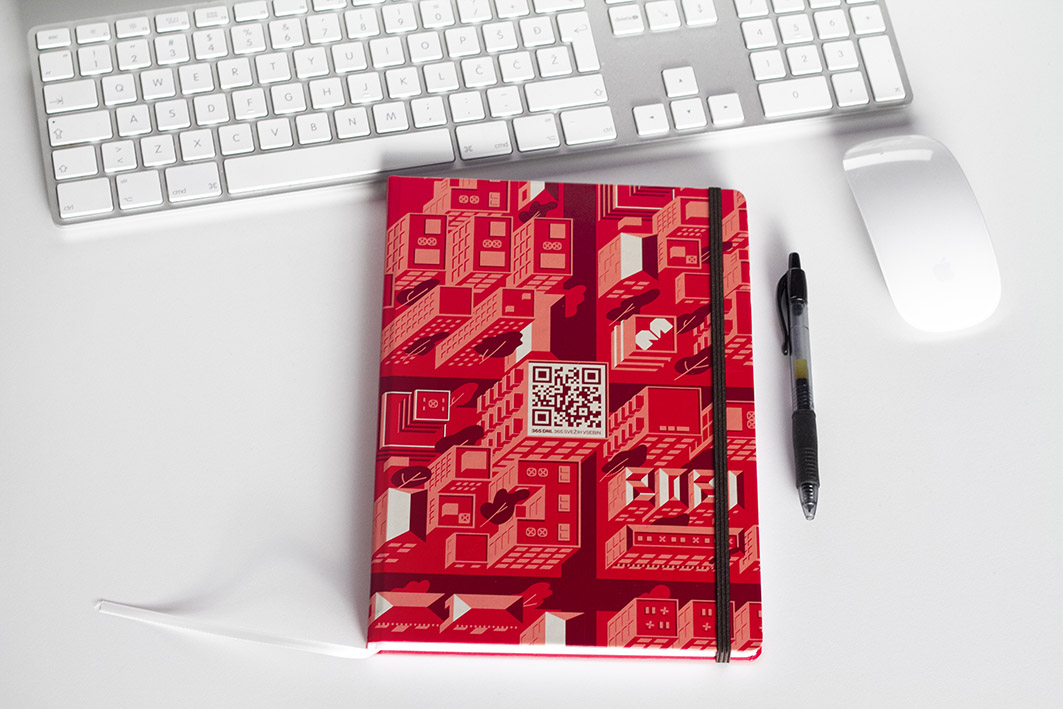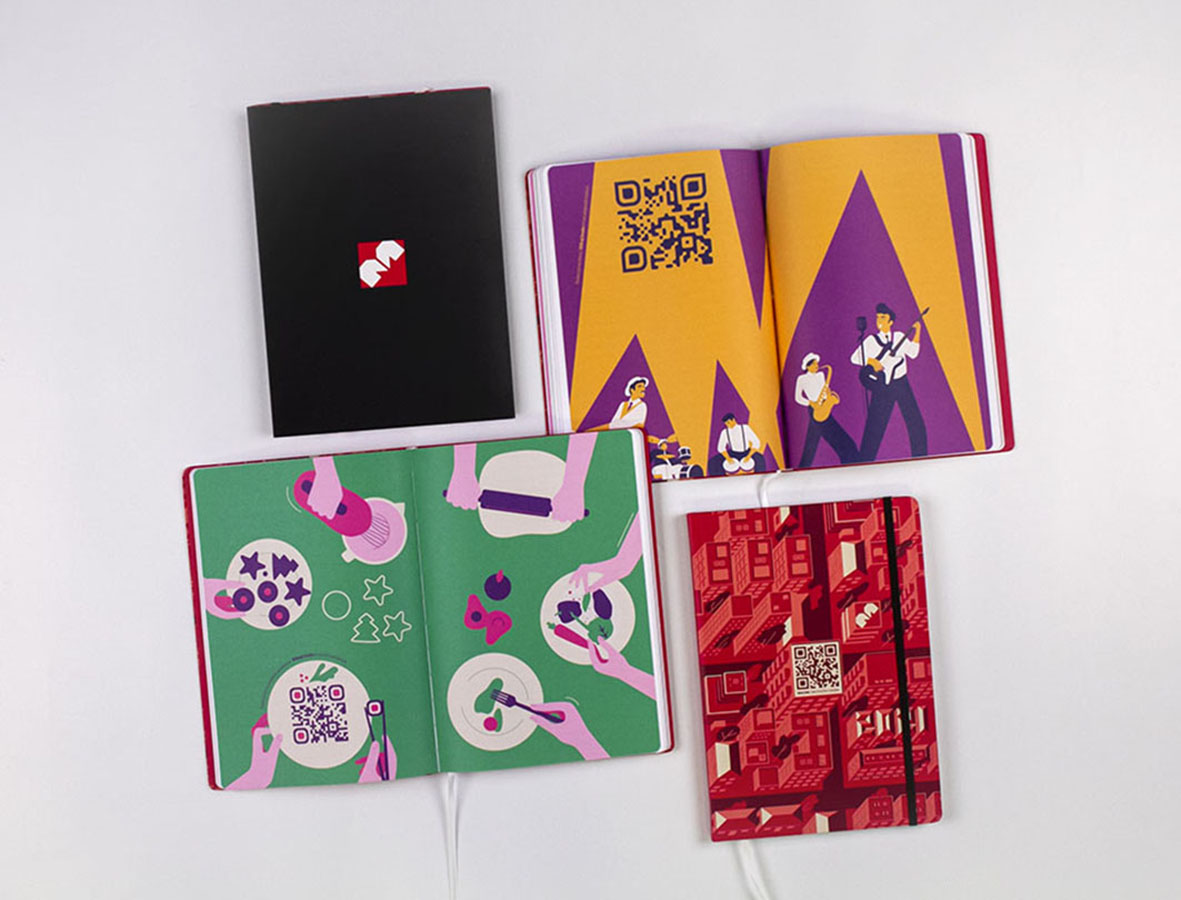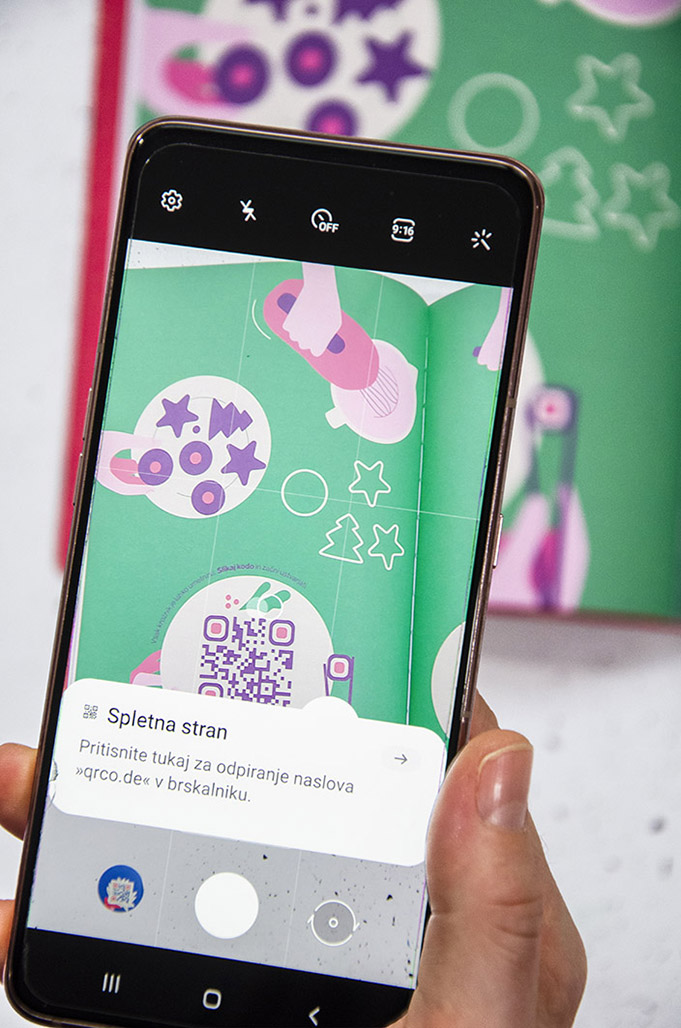 Clients
2TDK Adria Tehnika AMZS Atlantic Droga Kolinska Biogen Pharma Don Don Grosuplje Dravske elektrarne Maribor E3 Elektro Gorenjska Elektro Ljubljana