Brief
In the summer of 2020, Mercator became the first Slovenian retailer on TikTok, with the goal of getting even closer to younger generations. Communication on TikTok has proved to be a great challenge, as this is a unique channel with an even more unique target group. Our two biggest challenges were how to best utilise the medium and how to attract the attention of Generation Z in order to maintain contact with them in the long term.
Solution
To create a new community that will help young people create content as well as provide them an opportunity for growth and first earnings.
Services
website design
digital advertising
activation on social media (TikTok, Viber)
Project description
In response to the needs of young people and the complexity of the TikTok social network, we designed the MTikTok Academy, where young aspiring creators can make new content and learn from the best, as they are supported by mentors who are three of the best Slovenian content creators. Participants also have the option to earn money. Creators can develop their creativity and at the same time gain their first work experience through creating video content.
In addition to the educational value of the Academy, the activation was also a suitable response to the current situation, where most young people are at home, isolated from friends and peers and lacking in entertainment and company. The MTikTok Academy created a community of young people who compete against but also support each other.
Visit MTikTok Academy:
Website
TikTok @mercatorslovenija
TikTok #mtiktokakademija
TEAM
Project manager: Tilen Erjavec
Designer: Blaž Pintar
Copywriter and social media manager: Mili Šprajc
Digital strategist: Nina Tanhofer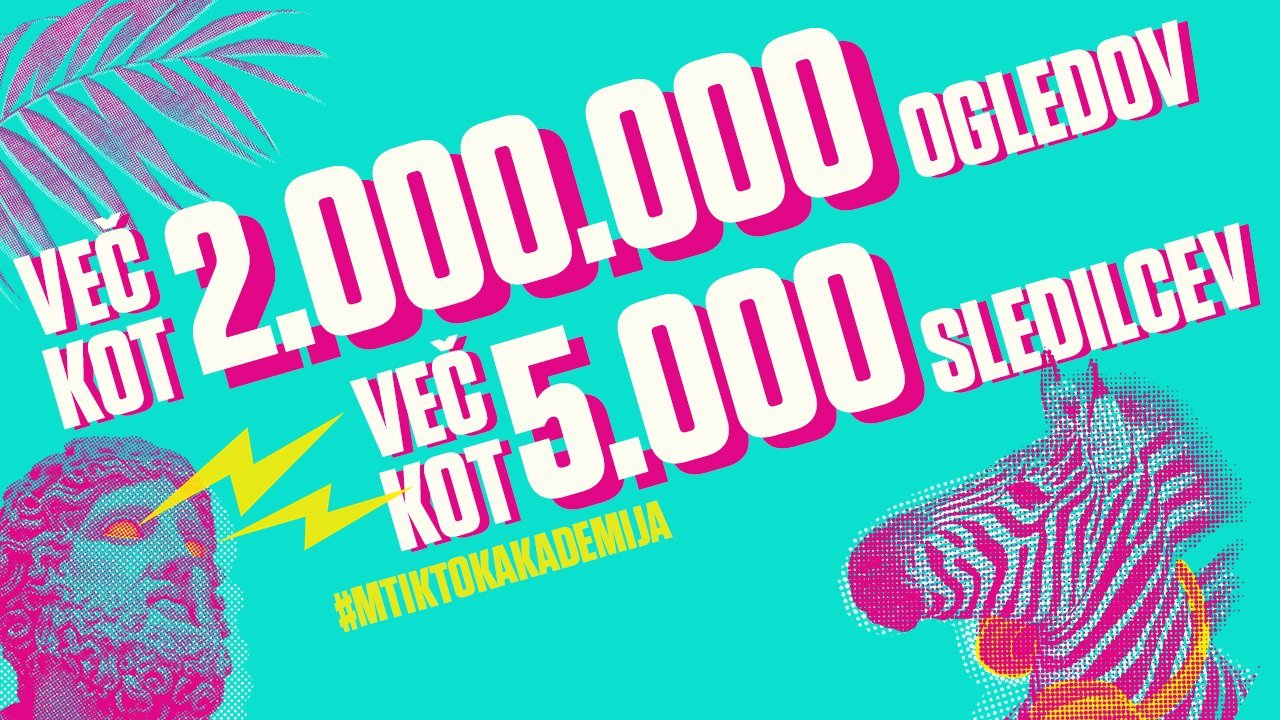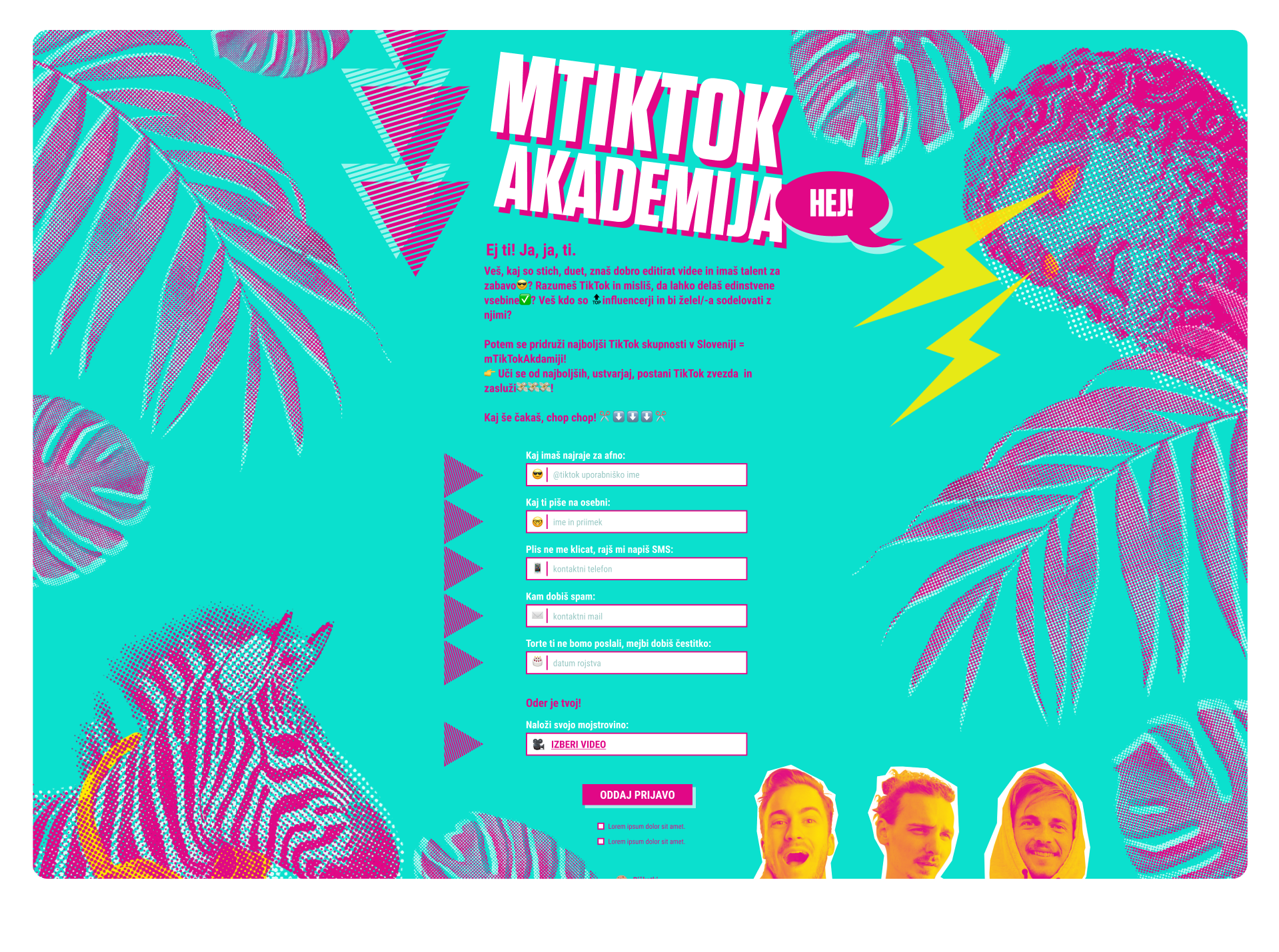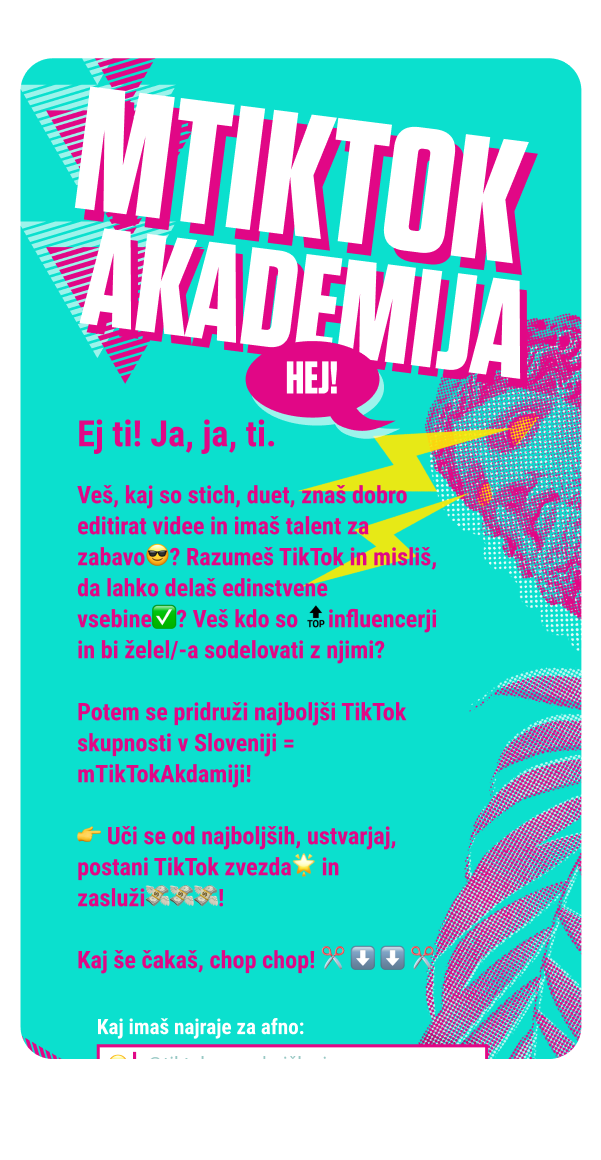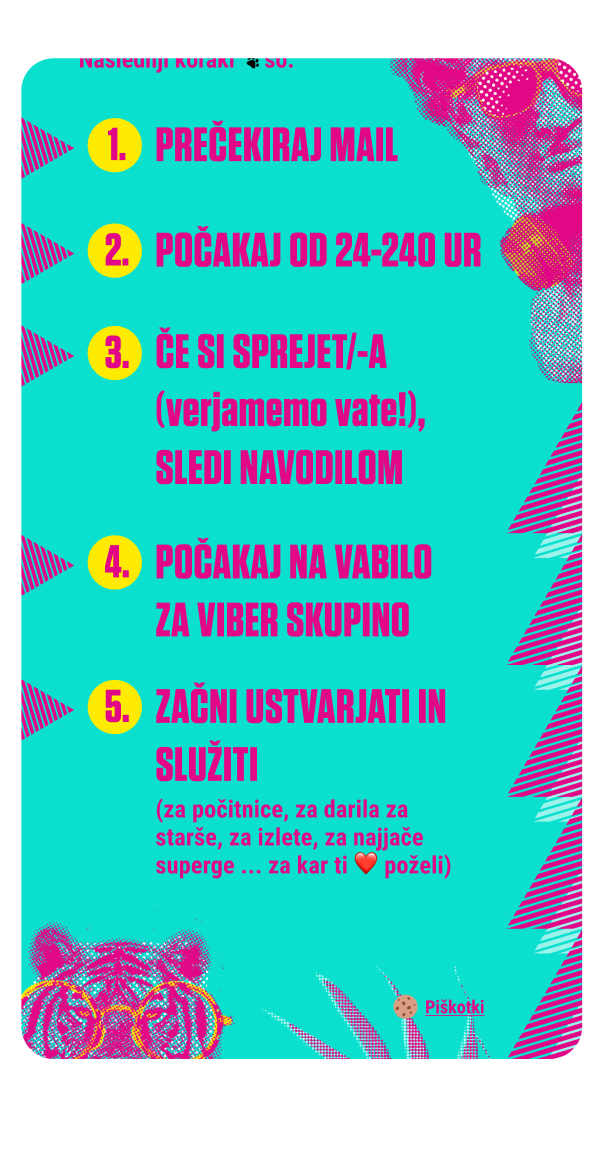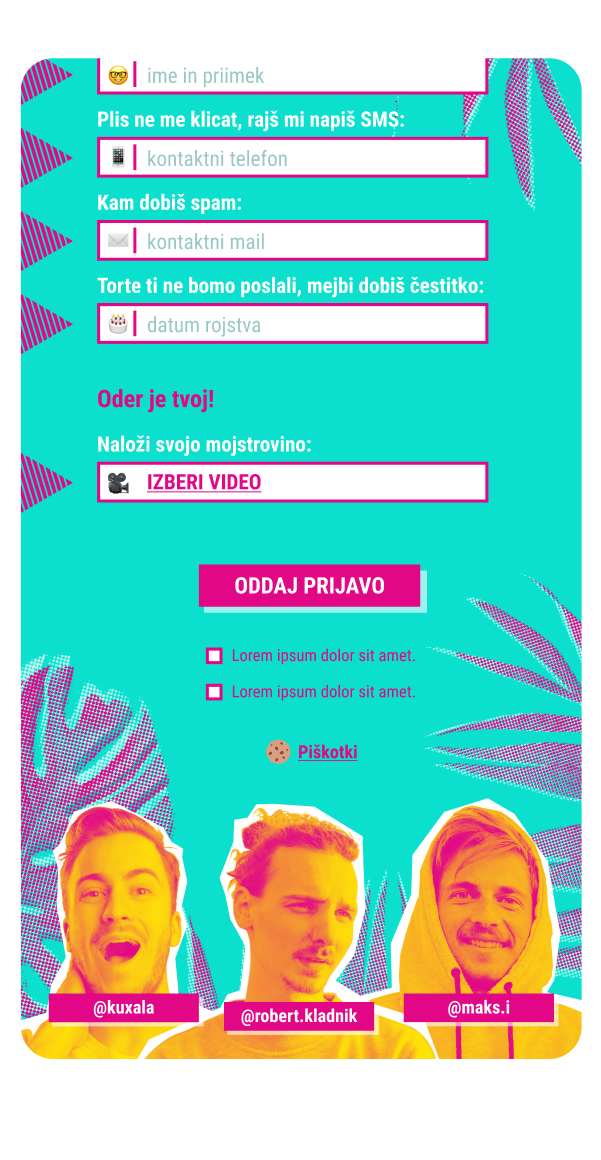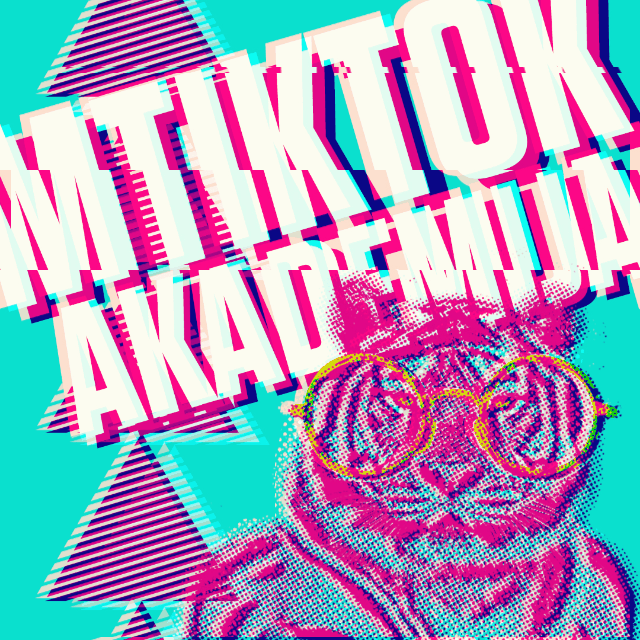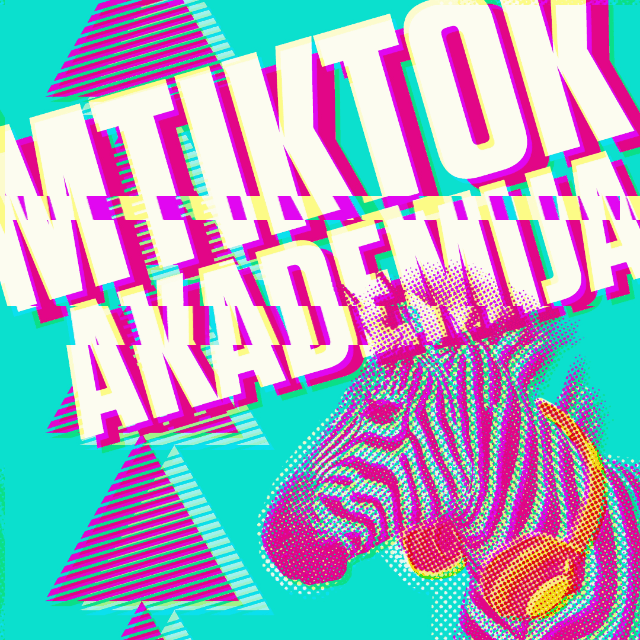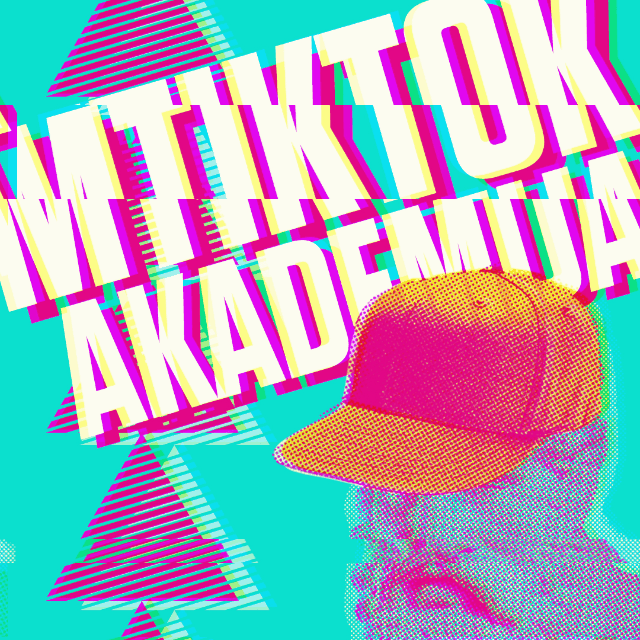 views on #mtiktokakademija in the first month
registrations in the first month
new followers in the first month (@mercatorslovenija TikTok)
More of our work
Clients
2TDK Adria Tehnika AMZS Atlantic Droga Kolinska Biogen Pharma Don Don Grosuplje Dravske elektrarne Maribor E3 Elektro Gorenjska Elektro Ljubljana