Brief
The Forum of International Research and Development Pharmaceutical Companies organises the Value of Innovation professional conference every year, the goal of which is to present the latest trends in research and development in the pharmaceutical industry. Last year, measures against the spread of the coronavirus meant that there were no classic analogue events, like professional conferences. It was essential for the client that the conference was prepared in full, including all the relevant domestic and foreign guests, despite the restrictions involved.
Solution
We developed a concept for a virtual professional conference that complied with all restrictions adopted to prevent the spread of Covid-19. We designed a website and visuals as well as established a registration platform for the event.
Services
website design
communication support
organisational, logistics and content support for the organisation of the conference
establishing a registration system
preparing the concept of the virtual conference
recording and editing speeches
managing the conference preparation process
designing visuals
managing stakeholders
invitations for participants
studio set-up
media relations, preparing invitations for media and press releases
analysis and evaluation of the conference
Project description
By preparing various invitations and offering suitably adapted communication support, we were able to ensure participation at the virtual event that surpassed the turnout from the previous 'classic' conferences. In collaboration with the client, speakers from the Organisation for Economic Co-operation and Development (OECD), the European Federation of Pharmaceutical Industries and Associations (EFPIA), the Jožef Stefan Institute, the Slovenian Ministry of Health and other partners, we ensured a smooth, content-rich and visually attractive virtual event that was covered by relevant media.
TEAM
Executive production director: Tomi Matić
Junior project manager: Klemen Mesarec
Visuals: Nina Piskar
Project manager: Jože Špiljak
Account director: Dejan Verčič, PhD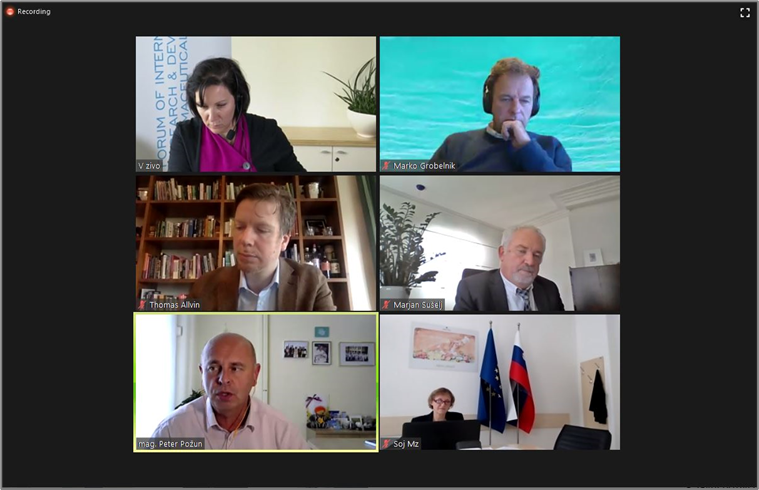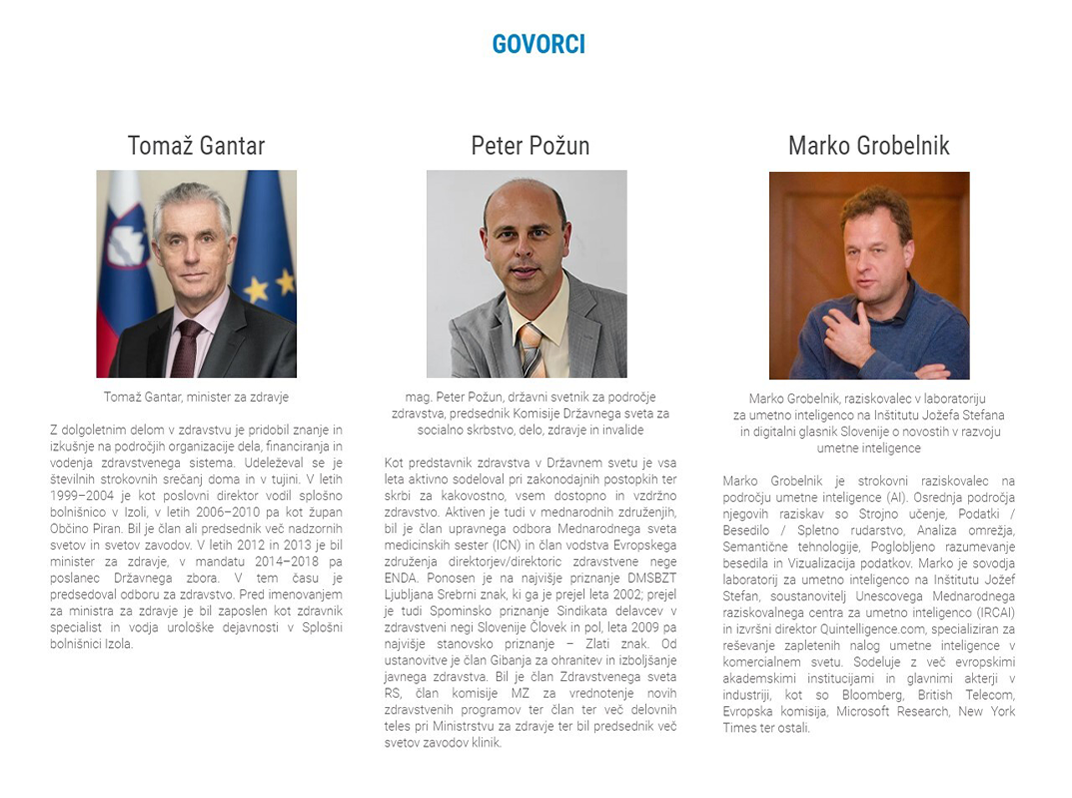 countries from which participants attended the event
More of our work
Clients
2TDK Adria Tehnika AMZS Atlantic Droga Kolinska Biogen Pharma Don Don Grosuplje Dravske elektrarne Maribor E3 Elektro Gorenjska Elektro Ljubljana