Brief
Ave Chef products are prepared to a level that allows users to save time on basic preparation, while at the same time allowing them to finish the dish to their liking. Ave Chef's assortment mostly includes quality traditional products (bratwurst, black pudding, etc.) and our challenge was to raise the profile and reputation of the brand.
Solution
Traditional users are already familiar with classic Ave Chef products and already buy them. We wanted to extend this trust to modern cooking enthusiasts. The solution was obvious: to create an Ave Chef Challenge and find out if Slovenians prefer experimenting or classic recipes.
Services
TV ad
online advertising
activation on social media
Project description
We invited the excellent culinary blogger Urška Fartelj (220 Degrees Diagonally) to collaborate with us. She created several modern and surprising combinations (with applesauce, in pastry, with poppy seeds, etc.). Then, we organised a simple prize contest, in which the participants had to choose between the modern or classic method of preparing the same product. Participants were asked to familiarise themselves with both classic and modern recipes and then decide which dish they prefer. In light of the responses on social media, this campaign successfully attracted attention and ensured a wider user base for Ave Chef products.
EKIPA
Art director: Radovan Arnold
Project director: Arin Čebokli
Copywriter: Maj Kelenc
Creative director: Matej Kodrič
Designer: Milko Pečanić
Copywriter: Tjaša Podojsteršek
Digital strategist: Matej Sever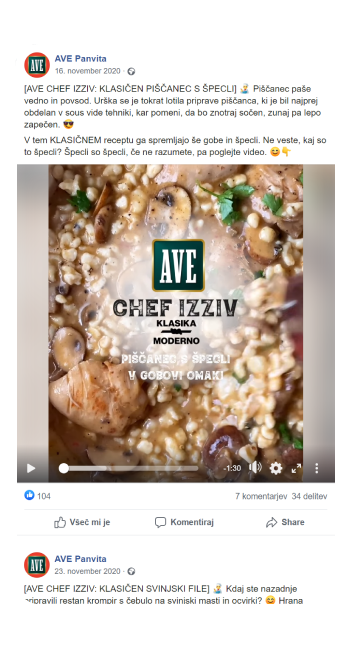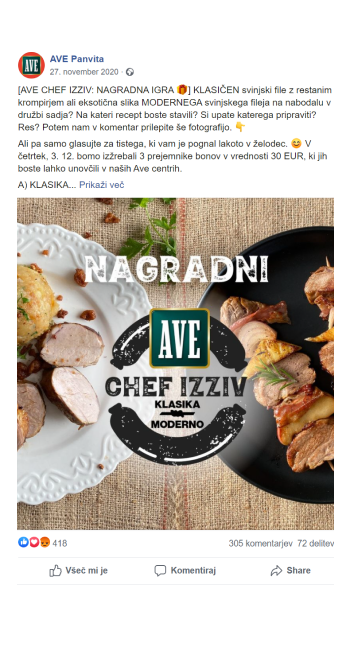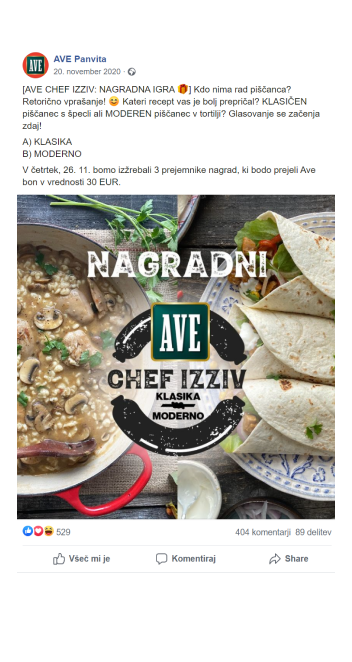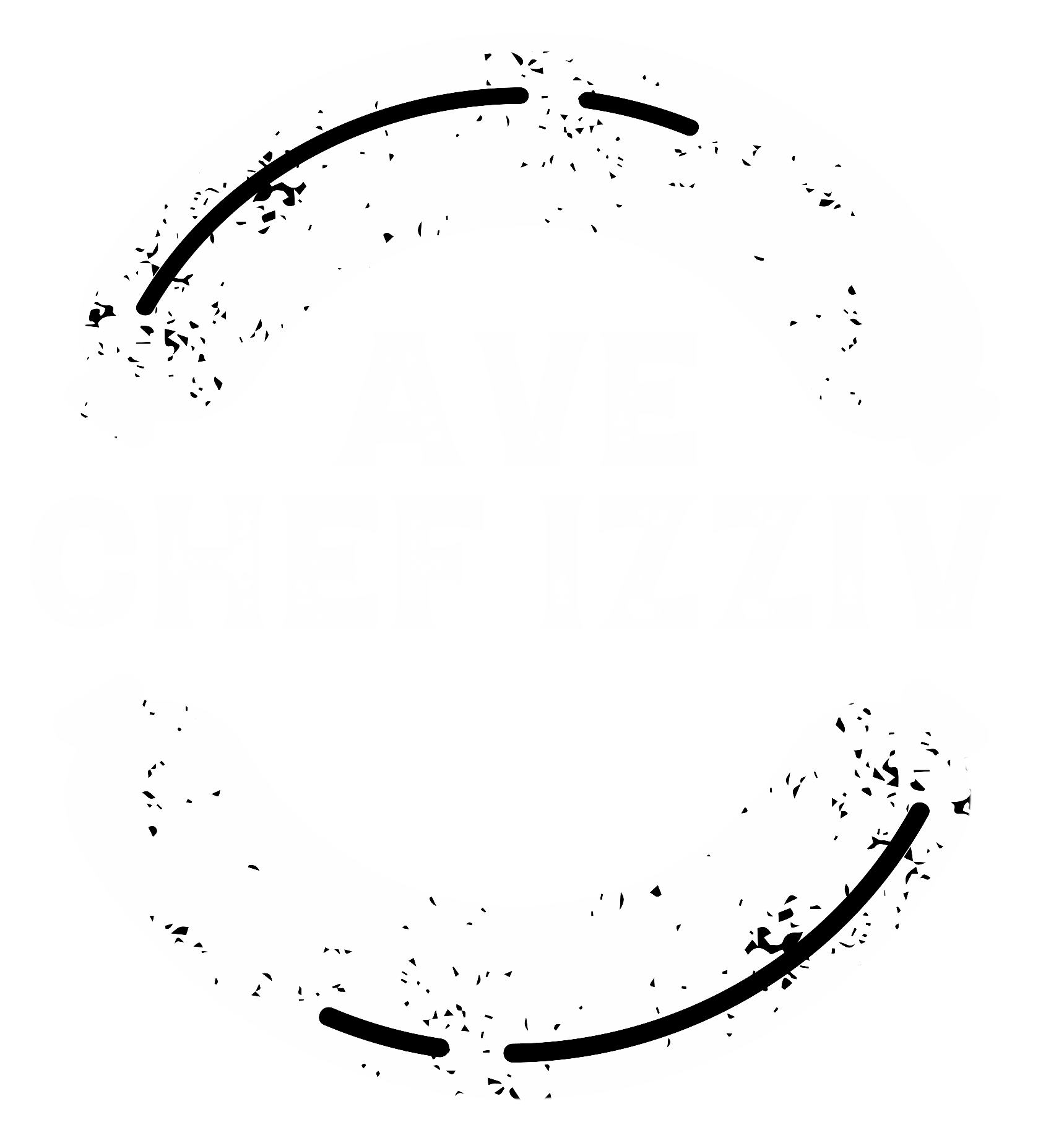 people on average viewed the recipes on Facebook
followers reached on average with the prize contents
participants per individual prize contest question
people reached with the entire campaign
More of our work
Clients
2TDK Adria Tehnika AMZS Atlantic Droga Kolinska Biogen Pharma Don Don Grosuplje Dravske elektrarne Maribor E3 Elektro Gorenjska Elektro Ljubljana