Brief
We think of Huawei as a manufacturer of mobile and smart devices, but it offers a lot more than that. A developer of cloud services and new technologies also offers smart solutions, develops advanced services utilising A.I. and builds communication infrastructure and telecommunication networks. We wanted to show the other, lesser-known side of Huawei to the general public, media and companies.
Solution
We designed a strategic communication campaign based on three content pillars of Huawei: speed, innovation and safety, all united under the slogan: Start the Future.
Services
campaign website
video
online advertising
activation on social media
OOH – BB
print advertisements
PR activities
Project description
The campaign was implemented in three phases:
· The first phase – engaging users with a prize contest, in the context of which we asked them what the three content pillars mean to them regarding the future.
· The second phase – communicating the content of the three pillars, acquired from the prize contest answers, and raising awareness about the breadth of Huawei's solutions.
· The third phase – supporting communication with PR activities and presentation content.
We used various digital tactics in combination with ATL media.
TEAM
Copywriter: Rok Artiček
Art director: Jakob Bekš
Creative director: Miha Bevc
Strategists and digital projects manager: Dušan Boldin
Junior designer: Iana Kušer
Project manager: Jernej Lipar
Account director: Denis Mancevič
Assistant project manager: Abra Nikitenko
Designer: Blaž Pintar
Senior advisor: Jože Špiljak
Video editor and animator: Urška Vavpetič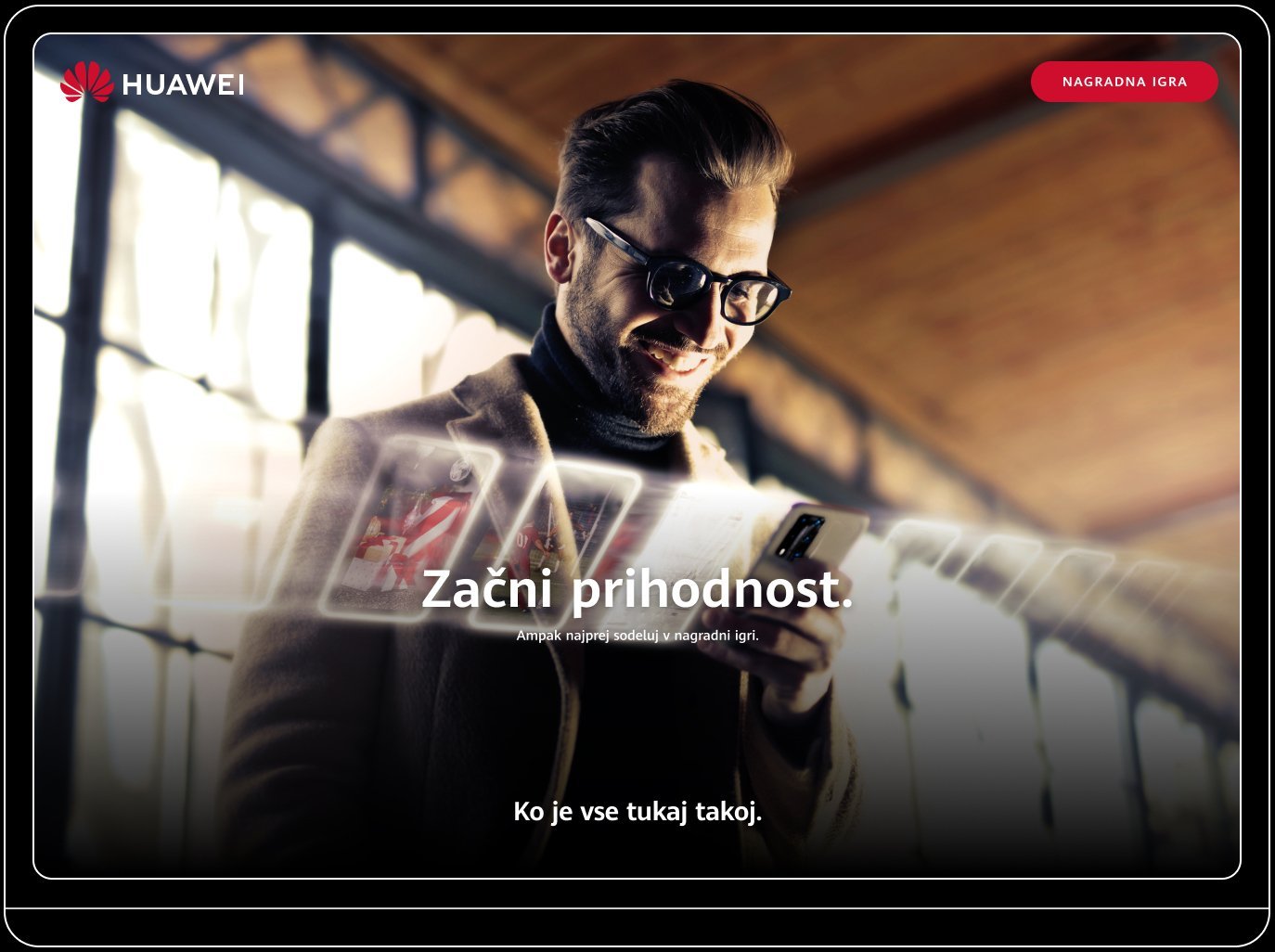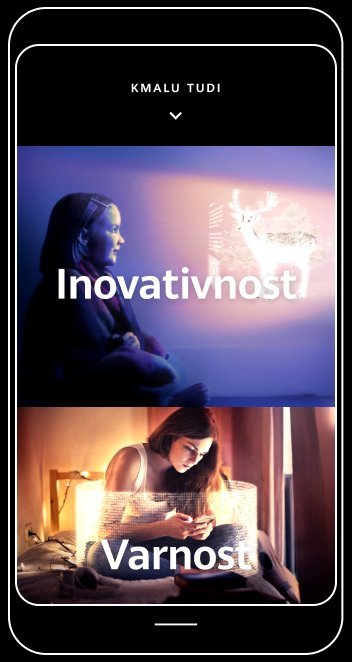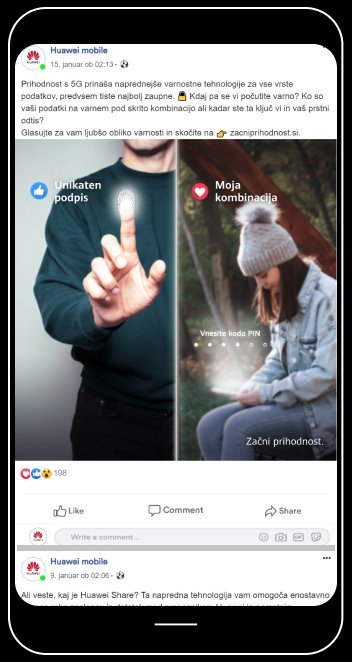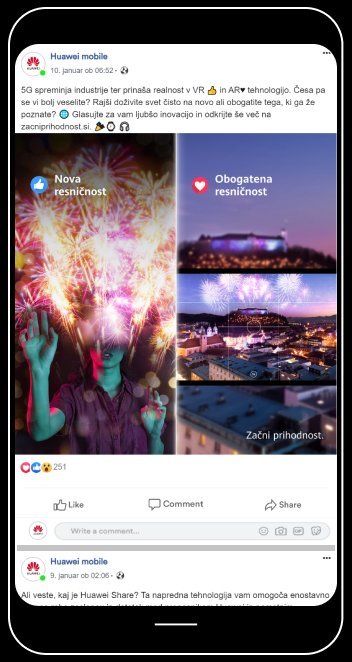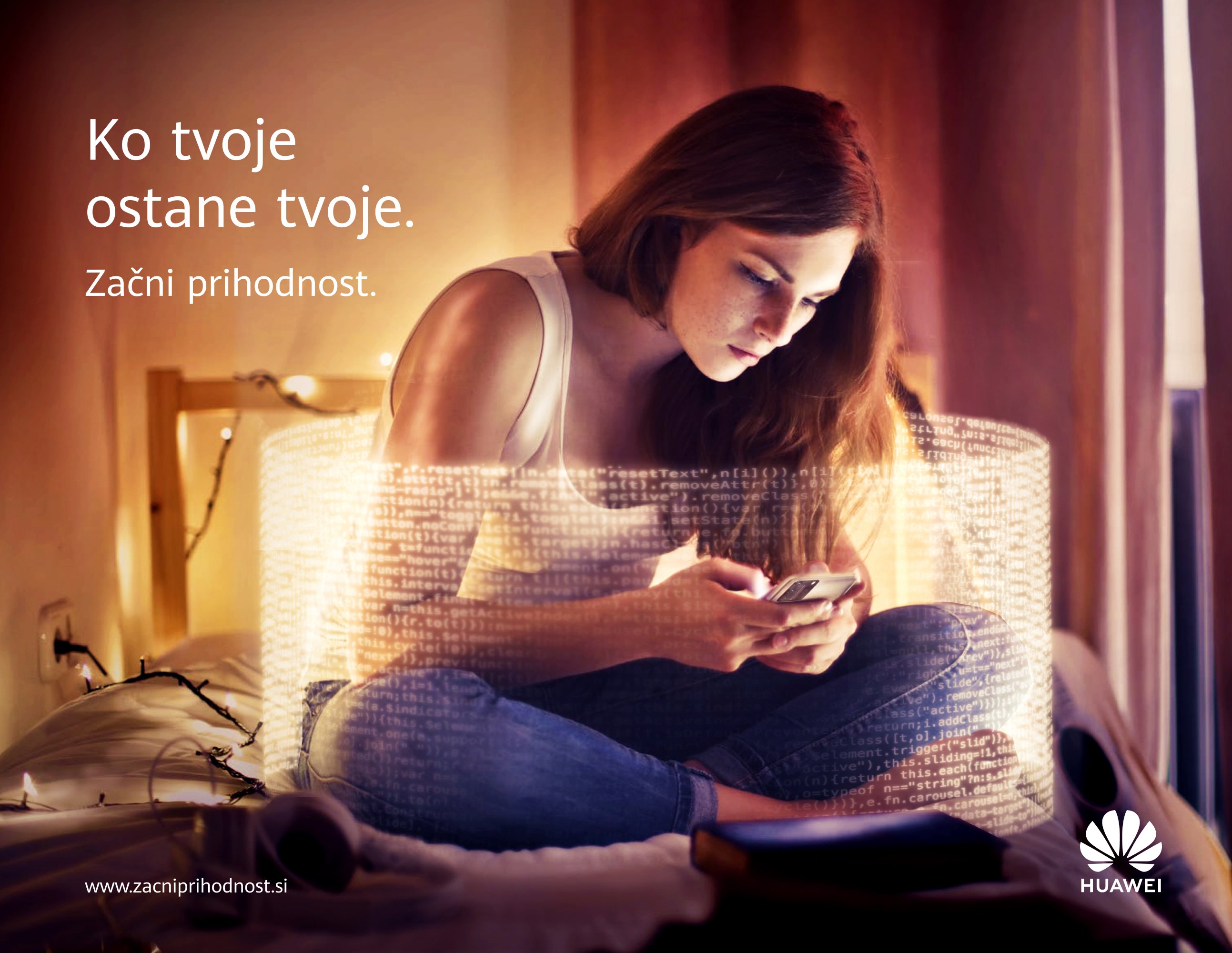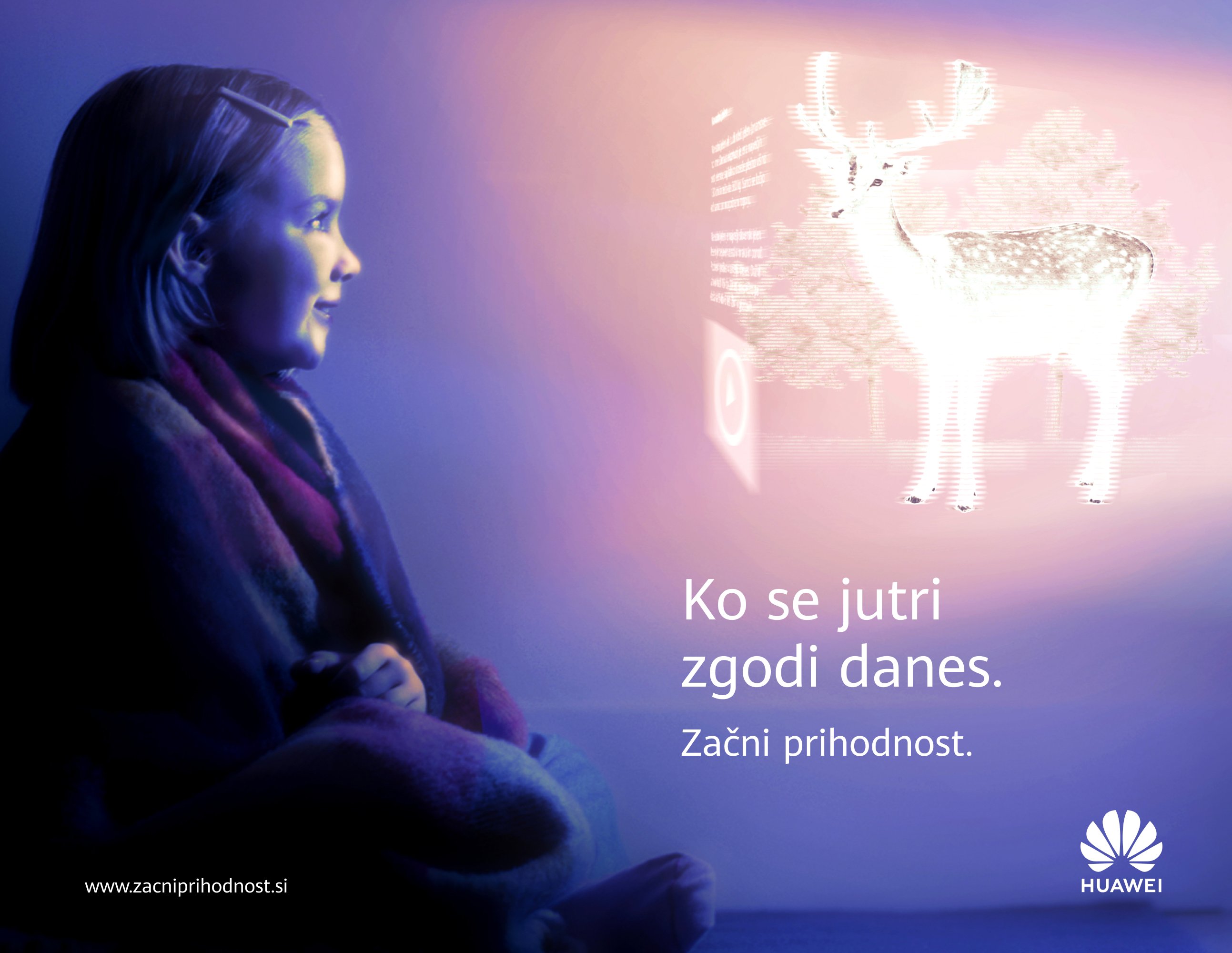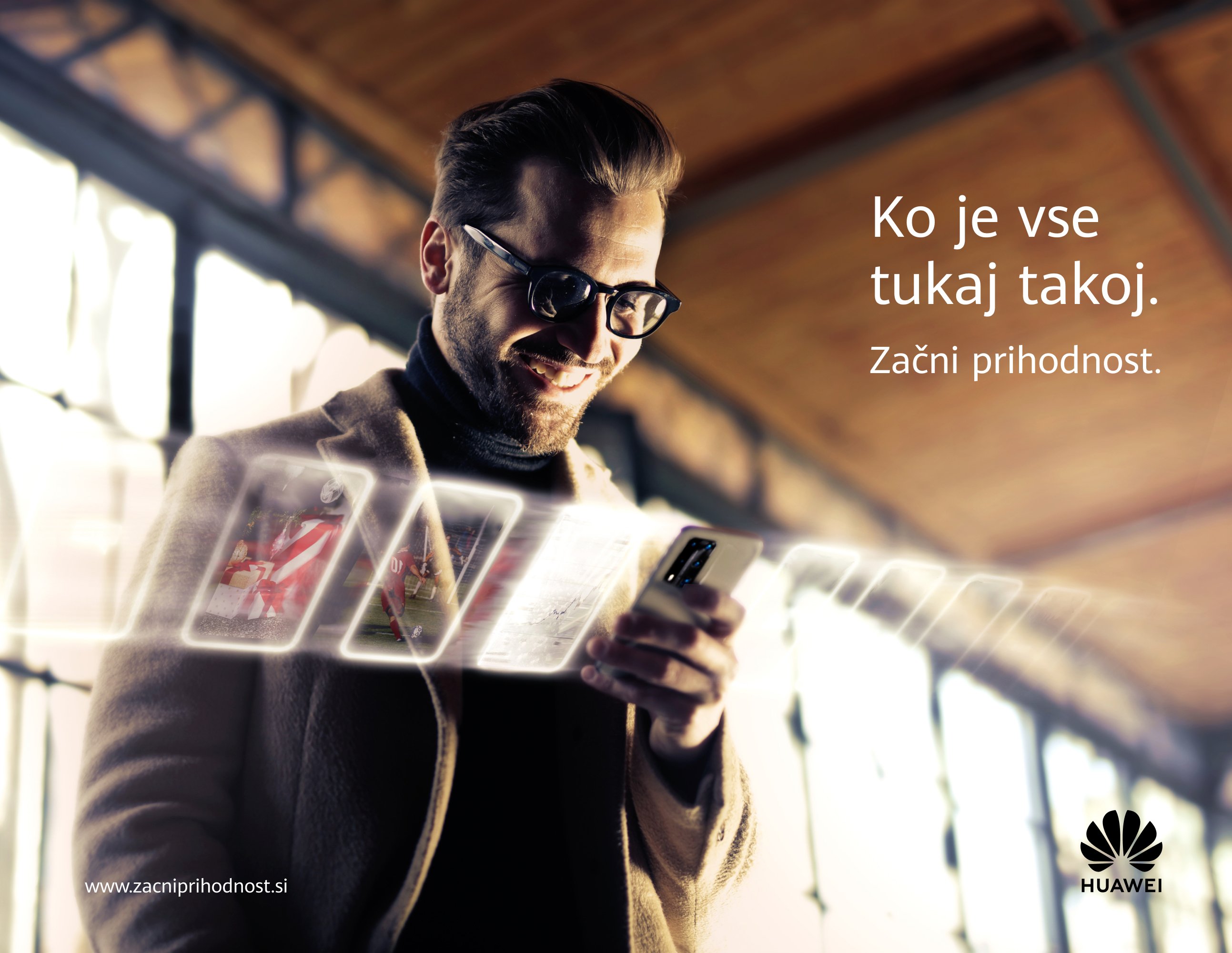 participants in the prize contest
More of our work
Clients
2TDK Adria Tehnika AMZS Atlantic Droga Kolinska Biogen Pharma Don Don Grosuplje Dravske elektrarne Maribor E3 Elektro Gorenjska Elektro Ljubljana