Brief
In the spring of 2020, the coronavirus brought public life to a halt, which put a damper on the upcoming picnic season. What can the best-selling brand of meat products for grilling do to connect to Slovenians, hungry for socialising, and save the picnic season?
Solution
We invited all Slovenians who long for socialising to the largest simultaneous picnic in the country, via an online and radio campaign. On 1 May, thousands of private picnics took place across the country, and an astounding number of participants came together online and shared pleasant picnic moments with each other.
Services
advertising campaign online, social media and radio
website design
Project description
Suppliers of meat products excitedly await the start of the picnic season every year. But 2020 had different plans. The first case of the coronavirus in Slovenia was confirmed on 4 March, an epidemic was declared on 12 March and a lockdown was implemented on 20 March, which completely stopped public life for six weeks, and that was just for starters. Social contact with people from other households was prohibited due to preventive measures. How could Ave Grill bring joy to Slovenians stuck between four walls yet hungry for socialising? Could we save the picnic season?
We organised the Piknik vseh piknikov (Greatest Picnic Ever) event. The largest simultaneous picnic in the country, which everyone enjoyed at home and simultaneously with everyone else - in a virtual environment. The event took place on the day when Slovenians like to grill and socialise most: May 1st. However, the campaign began three weeks earlier, on the brand's social networks, the social media profiles of influencers and on Radio 1.
We were preparing for D-Day with content on the piknikvsehpiknikov.si website. On the day of the event, we were joined by Radio 1, which took care of the background music for all the picnics in Slovenia. Listeners compiled a playlist of essential picnic songs by sending their suggestions via text message and submitting them via Radio 1's website.
Of course, there was also a raffle, and we drew a winner from the participants every 15 minutes.
On the day of the event, the attendees of the virtual picnic posted 1,068 photos in just six hours, 56 GB of content was downloaded, and 441,800 unique visitors were recorded on the website. The Greatest Picnic Ever posts on Facebook in total reached more than 450,000 users and generated more than 60% more engagement of followers.
TEAM
Creative director: Miha Bevc
Project director: Arin Čebokli
Art director: Grega Čeferin
Junior digital advisor: Tilen Erjavec
Copywriter: Maj Kelenc
Designer: Milko Pečanič
Junior project manager: Nina Piskar
Digital strategist: Nina Tanhofer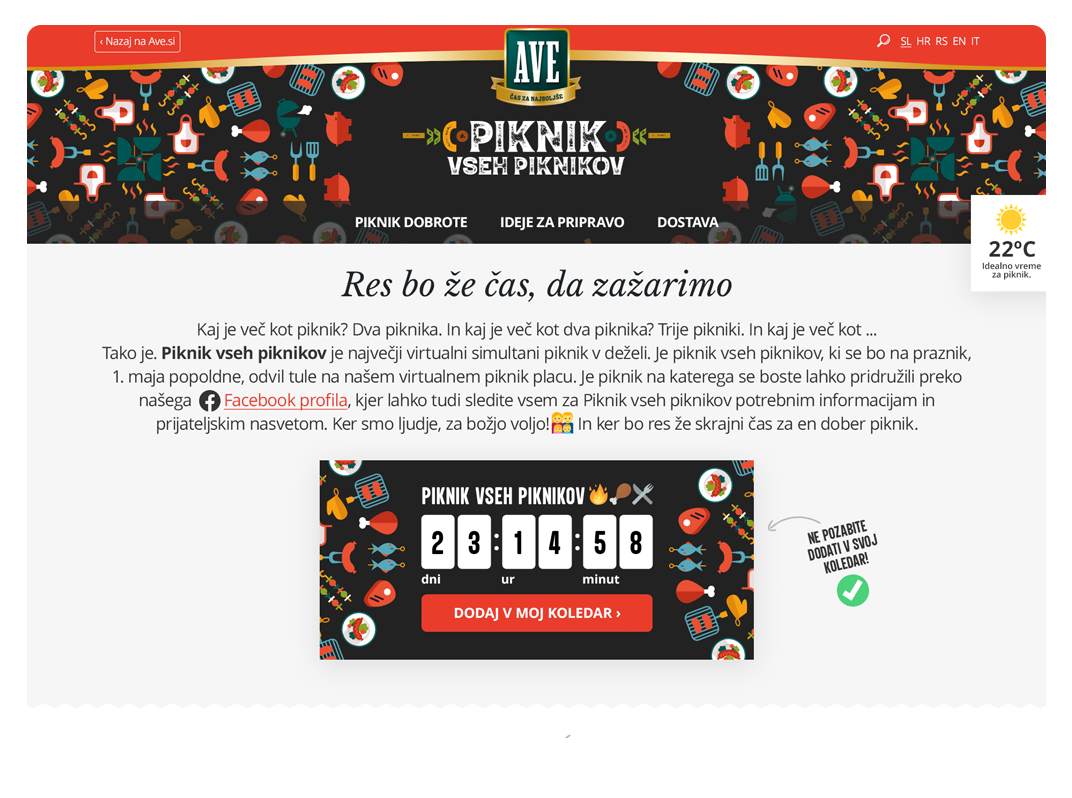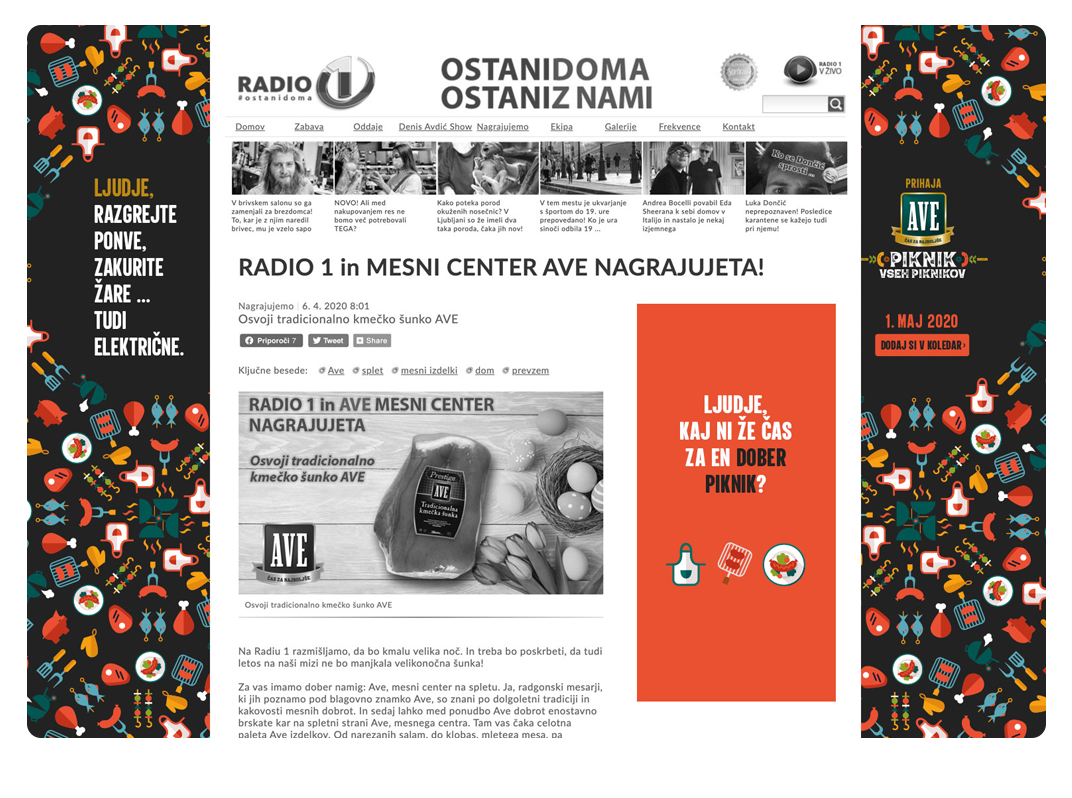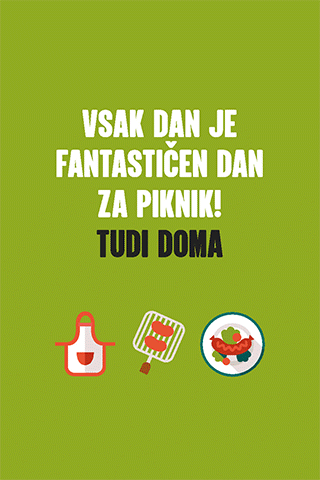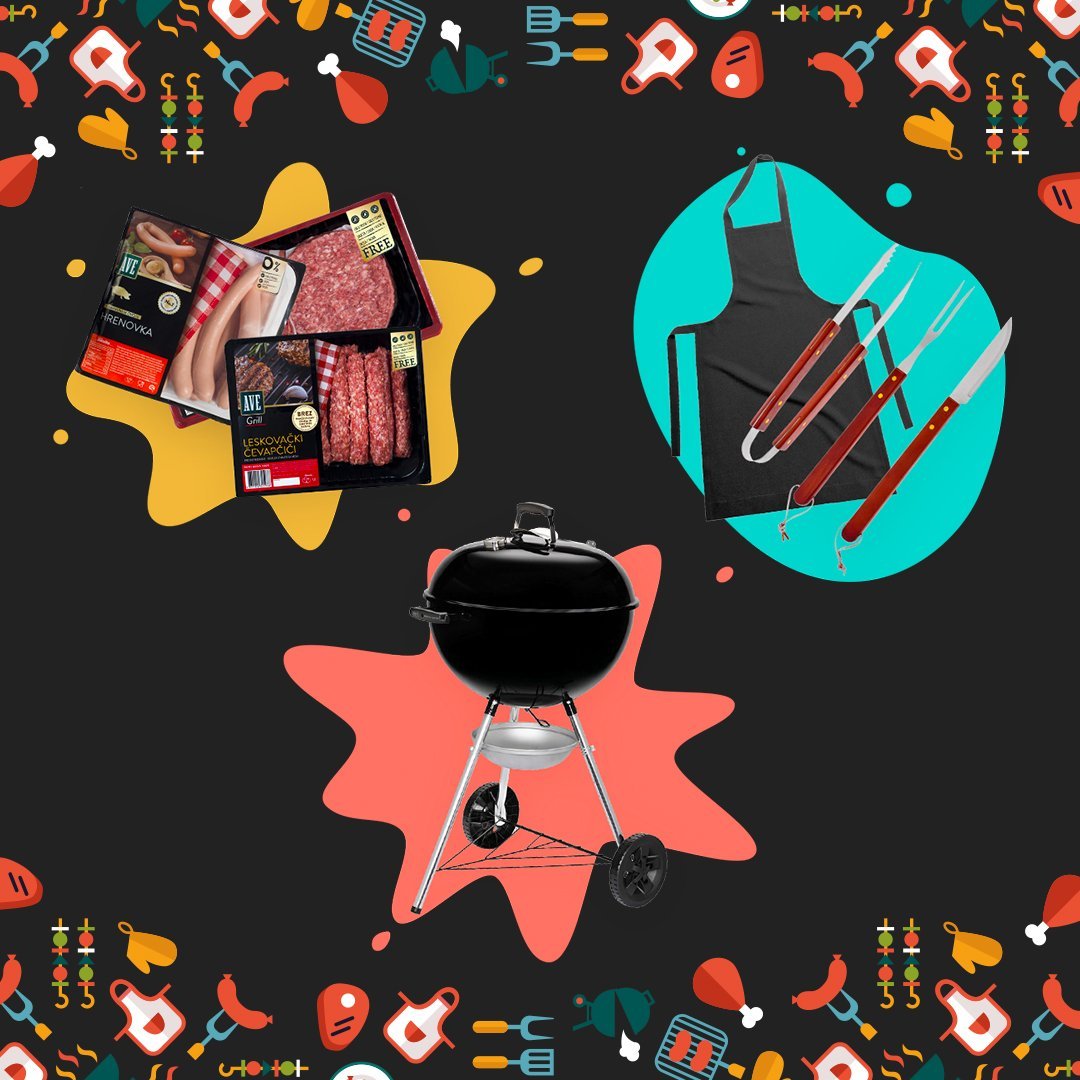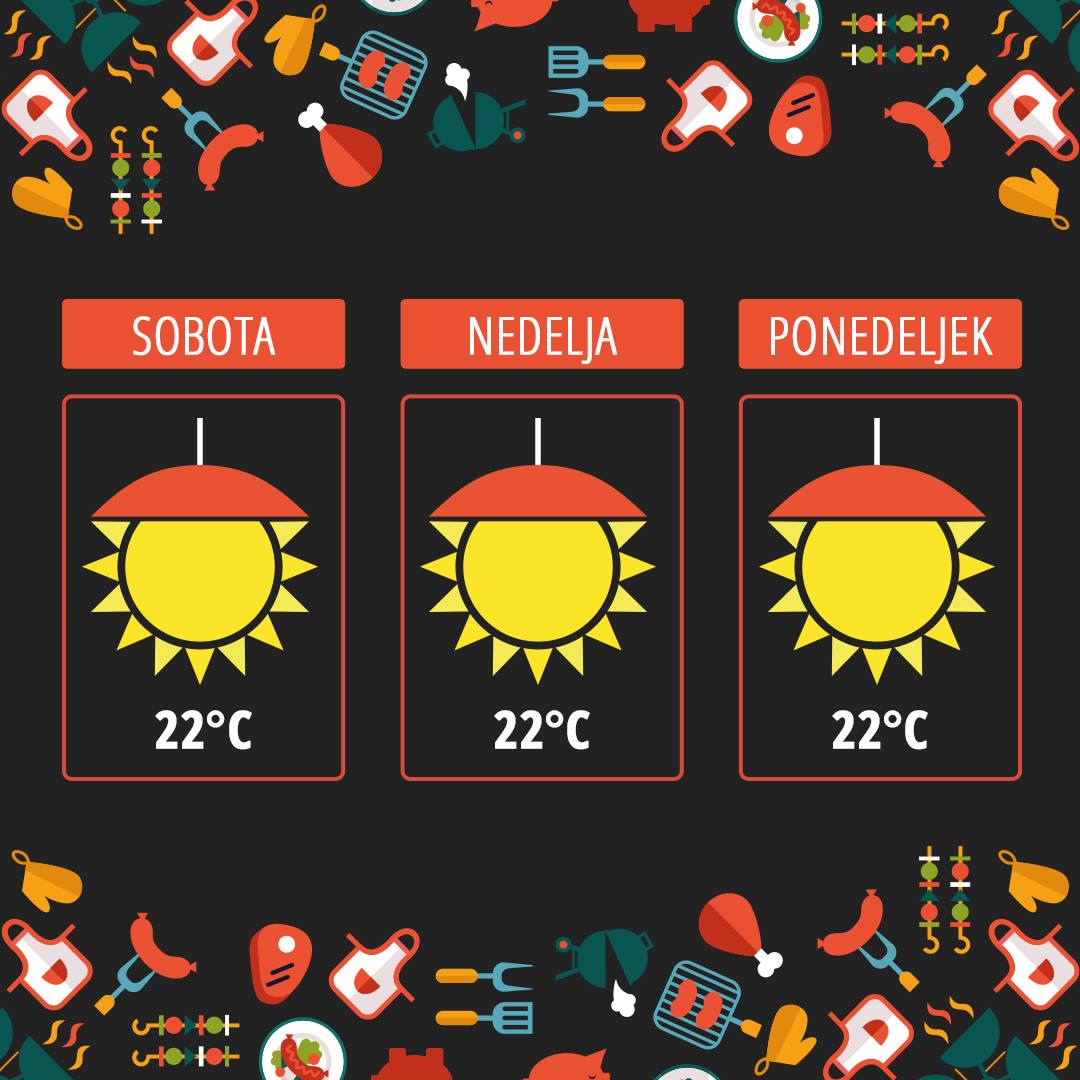 The Greatest Picnic Ever proves that campaigns, designed at the right time and with the right insight, still inspire users.˝
Miha Bevc
unique visitors of the website
photos and videos in 6 hours
More of our work
Clients
2TDK Adria Tehnika AMZS Atlantic Droga Kolinska Biogen Pharma Don Don Grosuplje Dravske elektrarne Maribor E3 Elektro Gorenjska Elektro Ljubljana